Wales has qualified for the World Cup in Qatar at the end of this year. In the decisive match against Ukraine, it was a very flattering 1-0 in a wet Cardiff for the Welshmen, who for the first time in 64 years can go to a World Cup.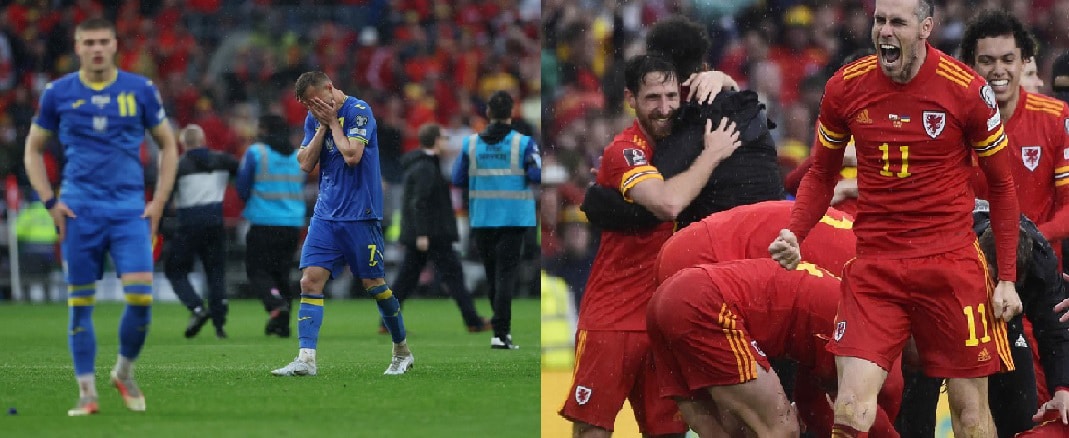 Ukraine proved earlier this week that it was in good spirits by beating Scotland 1-3 en route to the deciding match against Wales. In that match, the Ukrainians showed particular strength and forced most of the chances. Only problem? The ball didn't go into the goal. A little after the half-hour, Ukraine then got the lid on the game. Gareth Bale kicked a free-kick towards the goal and the unlucky Yarmolenko deviated it into his own goal. Particularly unfortunate for the visitors.
Moments later, Joe Allen fouled the same Yarmolenko in the penalty area. An eleven meter seemed to be coming, but both referee Lahoz and VAR saw no bones in it.
Immediately after the break, Wales had a unique opportunity through Ramsey to give Ukraine a second boost, but his shot went wide. Ukraine did not give up and quickly regained its momentum from the first period. However, big chances for Tsygankov, Yaremchuk, Malinovskyi, and Dovbyk did not go past Wayne Hennessey. In between, Johnson hit the post for the home team and Buschkan saved Bale. For the first time since 1958 Wales qualified for a World Cup. After a strong game, it was not to be for Ukraine. In Qatar, Wales will be in Group B with England, Iran, and the United States.
30 of the 32 countries that qualified for the World Cup in Qatar are already known. Later this month, the two intercontinental playoffs are also scheduled. On June 14, Costa Rica will play New Zealand and one day earlier Peru will meet the winner of the Asian playoffs. The United Arab Emirates will play Australia on June 7.