Tournament details Rugby World Cup 2011
Host country:              New Zealand
Dates:                           Sep 9, 2011 – Oct 23, 2011
Teams 20:                   (from 4 confederations)
Champions:                 New Zealand
Runners-up:               France
Third place:                Australia
Fourth place:             Wales
Venue:                         Eden Park, Auckland
Tournament statistics
Matches played:      48
Top scorer(s):          Morné Steyn (62)
Most tries:                England, Chris Ashton
France, Vincent Clerc
It was 10 years ago, exactly. On October 23, 2011, the French national team lost by a small point to New Zealand in the World Cup final (8-7). For Actu Rugby, the winger Alexis Palsson (34 years old 21 caps), who was a starter for the event, agreed to make us relive this incredible moment when France was never so close to be the world champion.
Rugby World Cup 2011: Alexis, this final, it was just ten years ago.
Alexis Palisson : (He cuts). That means that it does not rejuvenate me. That's what you have to understand? (laughs).
One can imagine that remembering such a match, it must necessarily generate some emotion.
And especially that it passes too quickly. I have the impression that this game was still yesterday. There must not be many of us still active, right? (there are 5 of them, with Maxime Médard, Morgan Parra, Fulgence Ouedraogo, Alexis Palisson and Jean-Marc Doussain, NDLR).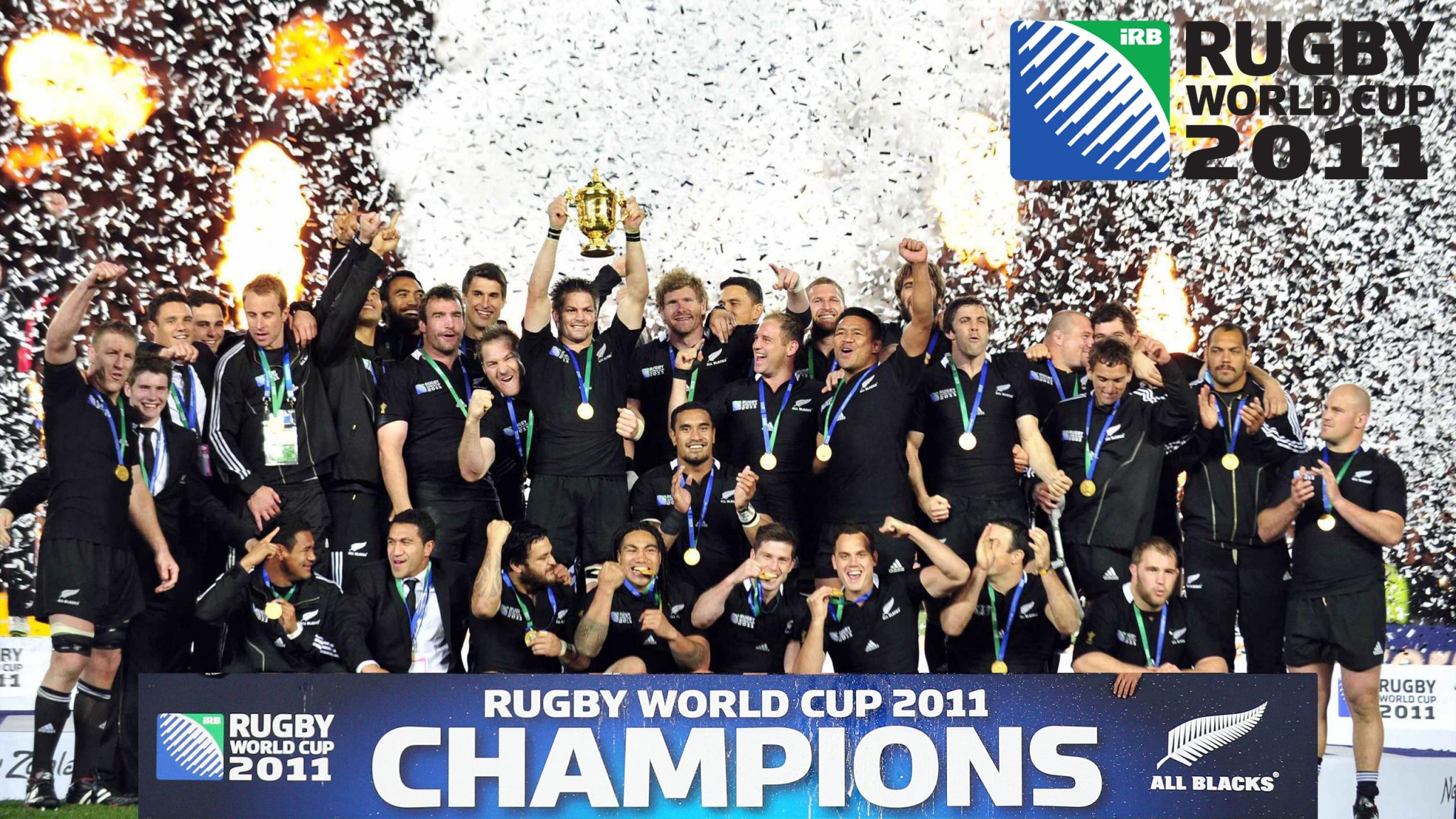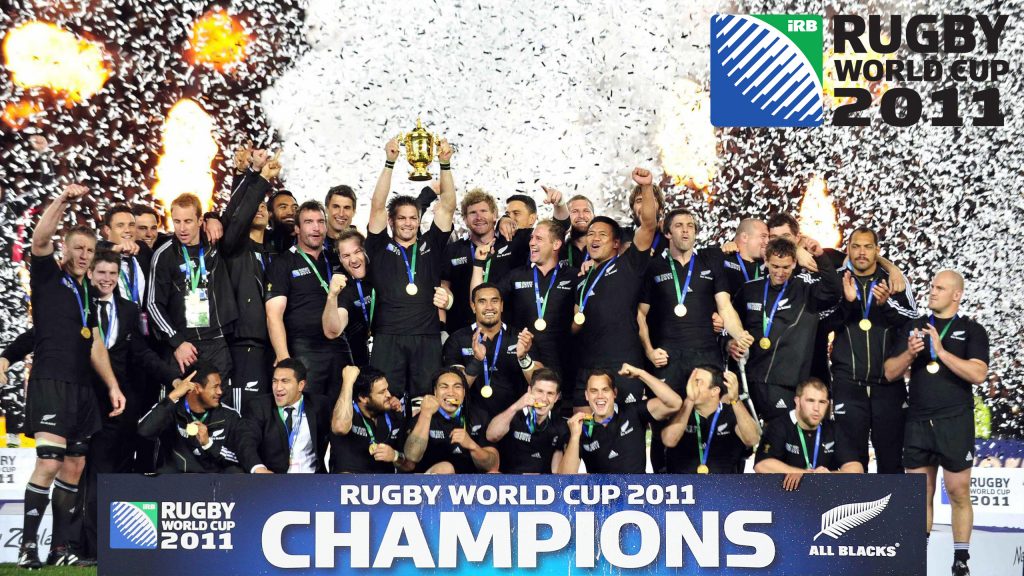 Did you ever see such a game again, with such a cruel scenario?
I never saw that game again. It remains a big injury. I experienced it as an injustice at the time. I never wanted to see the images again, so as not to reopen the wound.
Do you remember the atmosphere within the French team during the week of preparation for this final?
Serene! Frankly, it was a serene atmosphere… It was almost a perfect week in terms of training. We had prepared well. I have images that come back to me, like Morgan Parra in front of his computer analyzing the All Blacks.
During this week, the New Zealand people already saw themselves as world champions. The local press denigrated the level of the French team. The president of the FFR, Pierre Camou, did not like the speech of the New Zealand Minister of Sports. Did you use this environment to turn things around on the field?
From a personal point of view, I admit that I disregarded everything that was said around us. I tried to take only the positive, especially with my family and my friends that I had on the phone. We closed up a lot with the guys on the team during the competition. We were denigrated a lot during this World Cup, and we protected ourselves by turning our backs on all that and focusing only on ourselves. Maybe that's why we got so far in this competition.
Did you feel like you were alone against the rest of the world?
We could see all week in the streets that the New Zealanders were getting ready to party. We could tell we weren't the favourites, let's face it. But it gave us one of those strengths. And I think that's why France has never been so close to lifting the William Webb-Ellis trophy.
Our pack was impressive. I didn't even know what I was doing there in the middle of all those guys. I was kind of an intruder.
Alexis Palsson
Winger for the French national team, a starter in the 2011 World Cup final
We follow you…
It's true that we don't talk about it enough because our journey is chaotic. We lost in the pool against Tonga (19-14, editor's note), we won in the semi-final against the Welsh by playing a large part of the match with 15 against 14… Nobody expected us to be there and at this level. But on paper, we still had a crazy team. Our pack was impressive. I didn't even know what I was doing there in the middle of all those guys. I was a bit of an interloper.
And what was coach Marc Lièvremont's attitude in the days leading up to the final? Did he really leave the keys to the truck to the players?
Absolutely! Marc told us that this event belonged to us. Frankly, it was a very serene week. We kept the media at bay, as we have done since the beginning of the finals. Afterwards, we had an exceptional team. They worked hard on the day.
Alexis, this final starts with this amazing scene with your arrow opening at the last moment to face the Haka. Were you aware that this gesture was a declaration of war?
Yes, absolutely. And that was the point. We wanted to provoke things. And I think that's what we did throughout the game…
What was the reaction of the All Blacks, starting their Haka, when you came towards them?
My impression at the time was that they were much more impressed with our gesture than we were with their Haka. We were in an indescribable trance. I have never been stressed before a rugby match, but for this final, I felt the stress rising two days before. When Thierry (Dusautoir, the captain, NDLR) came to see us one by one to tell us that we were going to make this gesture and that it was going to give us strength, everything went off and I told myself: fire!
You came out of 80 minutes of incredible intensity. But did you feel that events were not going your way, that this final was not for you?
In the group stage, the All Blacks gave us a thrashing (37-17, editor's note). We were not as free in our heads as we were in this final where I feel that many decisions were in their favour and some fouls were not whistled by Craig Joubert. Afterwards, we play a sport where it depends on the referee's appreciation of rules that are difficult to understand. That's why I didn't watch the game again: I'm afraid of having the frustration of reopening the injury and being disgusted. Maybe one day I should watch it anyway.
And yet, you had the opportunity to win this final with a penalty missed at the 65th by François Trinh-Duc.
Yes, that's for sure. But I'll come back to our serenity: I felt that our forwards were dominant and that we would get another penalty.
I was young, and disgusted at the time. Yes, it's a great team that beat us, but I had a huge feeling of regret and helplessness.
Alexis Palsson
Winger of the French national team, a starter in the 2011 World Cup final
Isn't the post-match ceremony, with the All Blacks lifting the cup in front of your eyes, the hardest moment to live?
It's very hard! It's like being told you're the first guy to go to the moon, and in the end, it's the others. All I wanted to do was go back to the locker room. And even home. I was young, disgusted for the moment. Yes, it was a great team that beat us, but I had a huge feeling of regret and powerlessness.
Did the All Blacks come to see you in the locker room, or did they have a word for you after the game?
Honestly, I don't remember, or even anything that happened afterwards. I know one thing: it was long. I couldn't wait to get home. We enjoyed the last few moments together a little bit, but it was a long way back.
With 10 years of hindsight, Alexis, did the French team deserve to be world champion in 2011?
On this game, yes! That's why we have a feeling of injustice. But our overall performance in the competition was not "clean".
Will this match remain the biggest disappointment of your career?
It is not a disappointment. I was happy to play such a final, to be there. The French team was a gift to me. When I was young, I didn't even dare to dream of playing for the Blues. I just wanted to be a good club player. If I succeeded, it meant that I had succeeded in my life. Everything else was surplus. I forbid myself to be disgusted by that.
10 years later, what do you keep from this adventure in New Zealand and this lost World Cup final?
Honestly? Only positive things. It was a great human adventure. What was hard, however, was the preparation. People see a World Cup over 7-8 weeks. But before that, you have 2-3 months of training with short trips back and forth to your family. It was long and hard, you were physically exhausted all the time. It's something else than preparation for a club. Final Match about more details.
2023 Rugby World Cup, can it be finally the good year for the XV of France?
I enjoy watching them. What the French XV produces with Fabien Galthié is beautiful. It's nice to see, even if it doesn't win all the time. The system of play is very interesting. I am hopeful and I am very confident. I will be their first supporter.
The composition of the French XV during this final: Médard; Clerc, Rougerie, Mermoz, Palisson; (o) Parra, (m) Yachvili; Bonnaire, Harinordoquy, Dusautoir; Nallet, Papé; Mas, Servat, Poux.
Substitutes: Szarzewski, Barcella, Pierre, Ouedraogo, Doussain, Trinh-Duc, Traille.